Welcome to Chico ISD
This is a message from Chico ISD to all 8th grade parents. The 8th grade parent meeting will be this Thursday, April 28th at 6:00, in the high school auditorium.
Congratulations!
HS Academic UIL – Austin Richey – 2nd Place in Computer Applications at Regionals! Headed to State in Acacemic UIL.
Good Job Austin!
Congratulations!
HS Girls Track Team members that have qualified for REGIONALS.
REGIONAL Track meet will be Friday – Saturday, April 29th & 30th, Dallas – Jesse Owens Complex, 9191 S Polk St, Dallas, TX 75232.
Alli York, Britton Petty, Michaela Martin, Adafne Chavez, Whitney Renfro, Jessica Byers and Haley Pollard.
Good Job Lady Dragons!

Congratulations!
HS Dragon Baseball – District Champs!!
(T-Shirts can be ordered in the HS Office – $15 S-XL; $17 2XL + Orders due by TUESDAY)
Great Job! Keep it rolling!
Superintendent Application – To apply for this position please CLICK HERE .
April
School Breakfast and Lunch Menus ( <-- click link)
(updated 3-31-2016 - 5:05pm)
Chico Middle School AND High School Cheerleaders
for 2016-2017 Year
High School
Calli Gordon, Blysse Boling, Whitney Renfro, Kiley Marburger, Macy McDaniel, Claire Hill, Kellyn Evans, Maddie Hager, Aubrey Willett, Reena Spann, Aly Lujan and Lulu Pulido.
Mascot – Joseph Williams
Middle School
Emily Freeman, Emily McDaniel, Cambryn Riddles, Mia Sparks, Kayla Byers, Kaitie Teague, Maddie Brown, Cassie Byers and Sam Bailey
Congratulations!


2015-2016 REVISED School Calendar 11-16-2015 (<--- Click Link <---)
The changes are: (1.) Allows Chico ISD to finish the instructional days before Memorial Day, the last day of classes is now Thursday, May 26th and Graduation for Class of 2016 will be Friday, May 27th.
YARD SIGNS
The Chico varsity cheerleaders are selling yard signs for your son or daughter. The cost is $20. The signs are full color and weather resistant. Signs can be created for any activity or club such as athletics, FFA, fine arts, etc. Signs will continue to be sold throughout the year to coincide with different events and seasons. Please contact Sheri Payne at the high school at 644-5783 ext. 8. Click Here for the Form.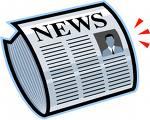 TEA 2014-2015 Campus Report Cards and Definitions
PARENT NOTE:
If you would like to receive text messages through our ALL CALL Notification system please remember you have to "Opt In" to begin the process. Please text YES to 68453 to show your willingness to receive these texts. Again, Text the number 68453 and in the message content put YES. If you have any questions you may contact the Admin office (940-644-2228 x0) or this information will be on the Chico ISD website.
Checkout our Facebook Page and "Like" to be updated
: