Welcome to Chico ISD
Chico High School Student Leadership is selling Valentine
baskets. Prices range from $5 to $20. We are also selling carnations that include a message for $2. Please visit the Middle School or High School campus office to place your order. The Valentines will be delivered on Friday, February 12. The deadline to place the order is Thursday February 11th.

Chico Middle School AND High School Cheerleaders
for 2016-2017 Year
Mark you calendars now for IMPORTANT Dates
SIGN UPS will be Februray 29th though March 11th in the MS & HS Campus Offices
MANDATORY Try-out Practices Dates: Wed. 3-23; Mon. 3-28; & Wed. 3-30
Cheerleading TRY-OUTS before Judges – Thursday, March 31st
February
School Breakfast and Lunch Menus ( <-- click link)
(updated 1-31-2015 - 6:25am)
Chico ISD Community:
Note from Mr. Jones regarding the calendar for 2016-2017 School Year.
Please review the attached DRAFT school calendars for the 2016-2017 school year. Both calendars contain 187 teacher/staff days to comply with current law. HB 2610 changed the school calendar for students to a required minimum number of minutes of 75,600 per school year.
Calendar A (click the link to the left) contains more staff development in August and we finish school before Memorial Day 2017. The Monday, May 30th staff development day would be comped during the 2016 summer.
Calendar B (click the link to the left) simply moves three staff development days in August to late May and ends the first week in June 2017.
Both calendars contain shared staff development opportunities with other Wise County Schools. We think this would be beneficial sharing teaching strategies and subject expertise for improving student results across the county.
Good Friday is a guaranteed holiday and is followed by a bad weather day in both DRAFT calendars.
Both calendars DO NOT include any early release days. They can easily be added.
PARENTS: please contact one of the principals with your Calendar preference, thoughts or suggestions for Mr. Jones to be aware of.

2015-2016 REVISED School Calendar 11-16-2015 (<--- Click Link <---)
The changes are: (1.) Allows Chico ISD to finish the instructional days before Memorial Day, the last day of classes is now Thursday, May 26th and Graduation for Class of 2016 will be Friday, May 27th. (2.) The Bad Weather day, originally scheduled for March 25th (Good Friday), was moved to April 22nd . (3.) March 25th was changed to a school holiday for students. and (4.) January 18th MLK Holiday has been changed to a staff development day, Students will NOT attend that day.
YARD SIGNS
The Chico varsity cheerleaders are selling yard signs for your son or daughter. The cost is $20. The signs are full color and weather resistant. Signs can be created for any activity or club such as athletics, FFA, fine arts, etc. Signs will continue to be sold throughout the year to coincide with different events and seasons. Please contact Sheri Payne at the high school at 644-5783 ext. 8. Click Here for the Form.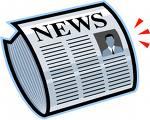 TEA 2014-2015 Campus Report Cards and Definitions
PARENT NOTE:
If you would like to receive text messages through our ALL CALL Notification system please remember you have to "Opt In" to begin the process. Please text YES to 68453 to show your willingness to receive these texts. Again, Text the number 68453 and in the message content put YES. If you have any questions you may contact the Admin office (940-644-2228 x0) or this information will be on the Chico ISD website.
Checkout our Facebook Page and "Like" to be updated
: