Welcome to Chico ISD
March Cafeteria Menus
(Updated 3-2-2015 @ 9:45am)
Job Opening (2-2-2015) - Middle School Principal - Click HERE for more details.
Job Opening (2-3-2015) - Elementary Custodian Position - Click HERE for more details.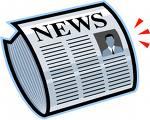 TEA 2013-2014 Campus Report Cards and Definitions
PARENT NOTE:
If you would like to receive text messages through our ALL CALL Notification system please remember you have to "Opt In" to begin the process. Please text YES to 68453 to show your willingness to receive these texts. Again, Text the number 68453 and in the message content put YES. If you have any questions you may contact the Admin office (940-644-2228 x0) or this information will be on the Chico ISD website.
Should you have any questions or comments about the Website please email Debi Peyton, Technology Director
The Webpage is best when using Google Chrome, (click blue Chrome at left to download Chrome). It will not display correctly in IE8 on an XP machine.